Personnel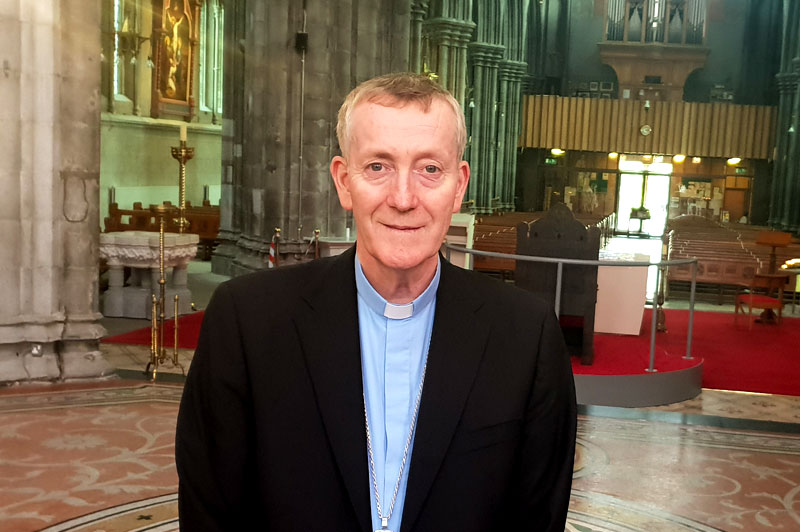 Bishop Denis Nulty – Apostolic Administrator of the Diocese of Ossory
Denis Nulty, a native of Slane, County Meath, was ordained for the Diocese of Meath in 1988. Bishop Denis was ordained Bishop of Kildare & Leighlin on 4th August 2013 in Carlow Cathedral. On Tuesday 2nd February Pope Francis appointed him as Apostolic Administrator of Ossory on the translation of Bishop Dermot Farrell to Dublin. He takes up that role along with his ministry in Kildare and Leighlin journeying with the people of Ossory until a new bishop is appointed.
Address: Diocesan Office, James's Street, Kilkenny.
Tel +353 (0)56 776 2448
Email: bishop@ossory.ie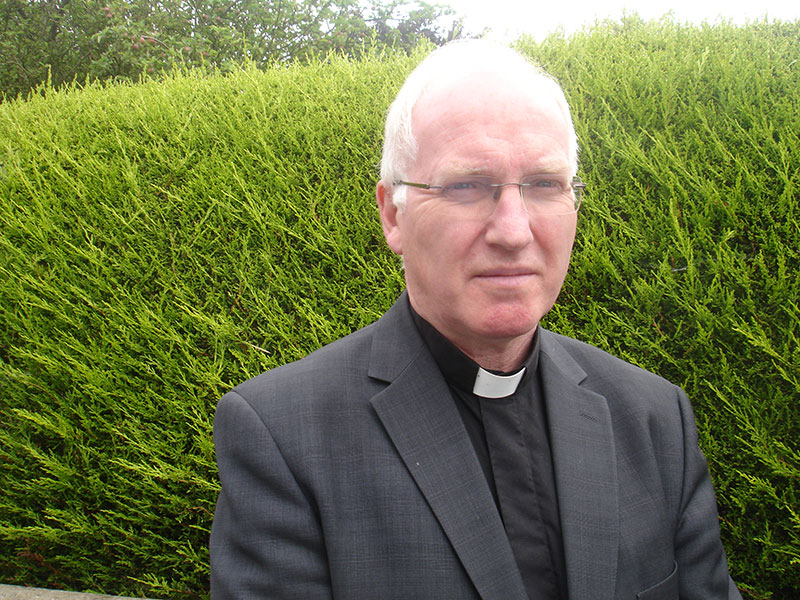 Rev Richard Scriven – Administrator of St Mary's Cathedral
Richard, a native of Callan, has been the Administrator of St Mary's Cathedral since October 2018. Ordained in 1984 Richard has worked in the Diocese of Hexham and Newcastle, St Kieran's College, St John's Kilkenny and the Parish of Inistioge.
Keenly interested in music Richard has worked with many parish and diocesan groups over the years. He is co-ordinator of church music at diocesan gathers: the annual Mass of Chrism and various other gatherings in the Cathedral. In 2008 and 2018 he directed the diocesan choir for the ordination of Bishops Freeman and Farrell.
Richard has always had a keen interest in local history and brings this interest and energy to the work now been undertaken in the Cathedral.
Address: St Mary' Cathedral, James's Street, Kilkenny. R95H1K1
Phone: + 353 (0)87 242 0033
Email: rscriven2009@gmail.com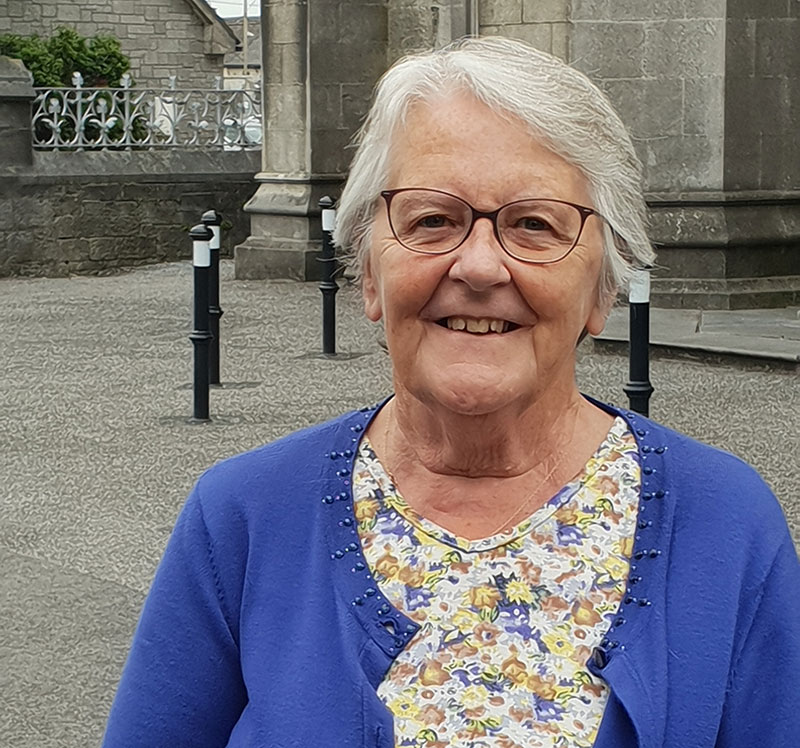 Sr Maria Comerford – Sacramental Coordinator
Sr Maria, a native of Tipperary, is a member of the Sisters of Mercy, Callan. Sr Maria worked in St Bridgid's Secondary School in Callan before being appointed to the Regional Mercy Office in Cork in 2013. On her return to Callan, Sr Maria joined the team in St Mary's Cathedral and is the sacramental co-ordinator. Sr Maria works with the local parish school, co-ordinates the parent committee associated with First Communion and Confirmation and assists with the parish celebrations of the sacramental groups.
Rita Neary – Parish Secretary
Rita, a native of St Mary's Parish, has worked in the Parish Office for six years. As secretary Rita is responsible for records and is available to organise Mass Bookings and the issuing of Sacramental Certificates. The Parish Office is open on Monday, Tuesday and Fridays, 9.30am – 12.30pm. All enquiries by phone 056 77 21054 or email stmaryscathedral@ossory.ie
St Mary's Cathedral Parish Council
Formed in 2019 the Parish Council assists Fr Scriven in the pastoral work of the parish. Members have been drawn from the choir, eucharistic ministers, readers, and others. Meetings take place in the Presbytery. Members of the Parish Pastoral Committee: Sr Betty Cagney, Mr Ger Cody, Sr Nuala Horan, Ms Melanie Hyland, Ms Mary Kealy, Ms Rita Neary, Rev Richard Scriven (Chairperson). Sr Nuala is the parish representative on the Deanery Pastoral Council. Sr Betty Cagney is the Child Protection Officer for the parish.
St Mary's Cathedral Finance Committee
St Mary's Cathedral Finance Committee was founded in 2019 and assists Fr Scriven in the financial administration of the parish. Meetings are held regularly, and a financial report is given by the Administrator. Members of the Finance Committee: Ms P Davis, Ms Tina Lalor, Ms Rita Neary, Mr Ger Power, Rev R Scriven.